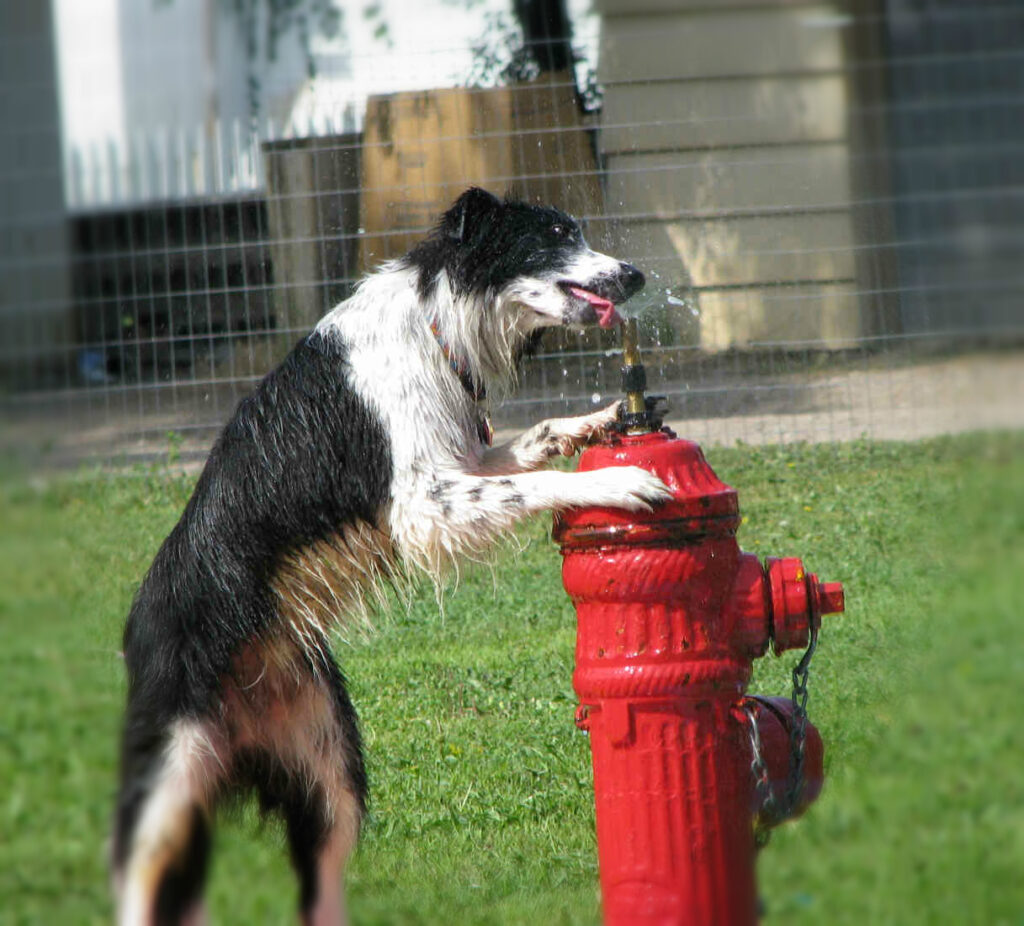 Welcome to the "ultimutt" doggy paradise! At our pet resort, your furry friend will be pampered in a cozy and safe environment. Whether you choose a regular enclosure or a private cottage with a comfy memory-foam bed, your dog will feel right at home. We have plenty of indoor and outdoor space for playtime, cuddles, and relaxation. Plus, we offer personalized attention and care to suit your dog's needs and preferences.
We are passionate about keeping pets safe in all ways, and we have the credentials to prove it. We are Red Cross Certified in Pet First Aid and CPR, and we have a state-of-the-art security system to ensure your dog's well-being. We also use eco-friendly products and practices to keep our resort clean and green.
We can't wait to meet you and your pooch! Due to COVID, we conduct all our facility tours and meet and greets virtually. Please submit your application today, and we will be in touch to schedule a tour and a phone conference to answer all of your questions!
Boarding Options
Standard Kennel Enclosures
1 dog $45 per day
2 dogs $57 per day (from same household)
3 dogs $67 per day (from same household)
Luxury-themed Cottages
Posture-pedic human beds, a private TV, all in a themed private suite! We also have cottage suites for guests who chew, with everything out of reach!
1 dog $53 per day
2 dogs $67 per day (from same household)
3 dogs $77 per day (from same household)
NEW!! Super DELUXE Cottage with a 40 sq foot additional indoor patio area! (One dog $75 per day (add $10 for each daily)Perfect for the Ultimutt Pampering! (This cottage is set up to accommodate guests who might chew as well!)
1 dog $73 per day
2 dogs $85 per day (from same household)
3 dogs $95 per day (from same household)
*Please be aware that special-needs guests (those with extensive health or medication requirements, extensive behavioral requirements, advanced elderly, physically-impaired etc.) are charged at a different rate depending upon the specific needs of each guest.
I WANT TO BOARD MY DOG- WHAT DO I DO NEXT?
You will need to read over our dog and/or cat boarding requirements to make sure that your pet is eligible for boarding at our facility. Please read our Pricing Policy for clarification on daily charges.
Every client must fill out a our application/boarding agreement and have his/her veterinarian email the vaccination records (instructions for this can be found in application). To fill out a new client boarding application click here.
After we receive your vaccination records, we will reach out to set up a time to meet you and your pet on a video call (we are not doing any in-person meetings or tours due to Covid at this time.) Please note that we do not have scheduled office hours and do not respond to drop-ins. So we'll contact you to set up a convenient appointment time. Applications need to be submitted at least 48 hours before departure to be considered.